"The Day the Music Died" a verse from the song "American Pie"….This was a song written by Don McLean as a tribute to Buddy Holly, Ritchie Valens and "The Big Bopper" J.P. Richardson, who all three died in the same airplane crash on Feb. 3rd, 1959. I was 16 years old and remember it well.
I need to pause my story here for a second. I want to clarify a couple of things. I was brought up in a small town in Oklahoma, the Bible belt. There was a lot of pressure from local pastors and local merchants to prohibit the playing of this so called – Devils Music – Rock and Roll, on the radio stations. This was the era of AM radio. The only time we got to hear any of this new music, was either we could save enough money to buy the 45 record or late at night after the other stations closed down, we could listen to a outlaw radio station from Del Rio, Texas, starring Wolfman Jack. It was awesome. Normally, we were only allowed to stay up that late on Friday and Saturday nites and we almost always listened to the station from our car radios while parked at the A&W drive-in or up town while parked at a closed gas station at the 4 way stop sign in the middle of our small town. Ok, back to my story.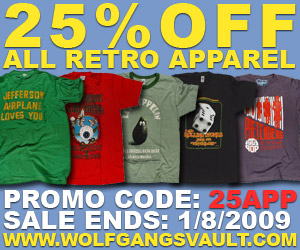 Buddy Holly was born in Lubbock, Texas on Sept. 7th, 1936. Although his success lasted only a year and a half before his, Buddy Holly is described by critic Bruce Eder as "the single most influential creative force in early rock and roll. Buddy was quoted as saying that Elvis inspired his career. In contrast, John Lennon and Paul McCartney cited Buddy as a primary influence in their music and their bands name "The Beatles" was chosen partly as homage to Buddy's band "The Crickets".
His songs were later copied by other musicians including, The Beatles and The Rolling Stones. In 2004, Rolling Stone Magazine ranked Buddy as #13 on their list of the top 100 Greatest Artists of all time.
He sang at local clubs and high school talent shows throughout his youth. He turned to professionally playing music after watching a live show with Elvis singing in Lubbock in 1955. He was 19 years old and knew what he wanted to do. He even got to appear on the same bill with Elvis a few months later.
He recorded "That'll be the Day" in 1957 but it didn't really become a big hit until around 1958, when we kids first heard it.
He toured Australia and Great Britain and then decided that New York City with its many recording studios and publishers would be the place he should be living and working.
His band, The Crickets, split from him and went home to Lubbock, while he went on a solo tour. He left on a winter tour with Dion and the Belmonts, Ritchie Valens and J.P. Richardson (The Big Bopper). The three had just finished a show in Clear Lake, Iowa and chartered a plane to fly them to Fargo, North Dakota. Dion didn't have the money, $36.00, or didn't want to spend the money so took the bus instead. The plane crashed shortly after take off, killing everyone on board. Feb. 3rd, 1959.
Some great songs he wrote and sung:
Oh Boy! – Everyday – Maybe Baby – That'll be the Day – Love's Made a Fool of You – It's So Easy – Well…All Right – Peggy Sue – Rave On – Not Fade Away
What a loss of a wonderful talent. "The Day the Music Died".
Check out these products.
http://www.cbmall.com/to/rockandroll